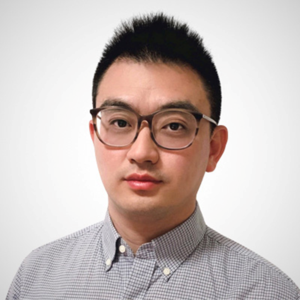 Personal Introduction
As part of Omdia's displays practice, Jay focuses onresearching AMOLED panel display technology and the associated markets. Hecovers the emerging technologies, process development, and product trendsrelated to AMOLED displays.
Prior to being an analyst, Jay worked at EverDisplayOptronics, the AMOLED manufacturing plant, for 6 years. He served as theR&D manager for 3 years and was responsible for multiple projects. Jay hassolid experience in the AMOLED and flexible display industries and a keenawareness of technological progress. He holds a PhD in materials science fromSouth China University of Technology in Guangdong, China.
Speech Introduction
The expectation of near-eye display wasignited again. Micro-display technology has been pursued and promoted again.However, Omida also observed that different devices probably need variousdisplay modules according to distinctive product structures and applicationscenarios, whether AR, VR, or MR. It isn't easy to achieve all the needsthrough one display technology. Among many candidates, silicon-based OLED(OLEDoS) undoubtedly has the broadest potential applicability.
Glass-based OLEDs have been developed fromemerging technologies to mature markets, but presently are facing the issues ofovercapacity and slowly growing. However, depending on the technologyaccumulation and discussion over several years, it is unanimous that the newgrowth point in the industry will be the market of mobile IT, which will alsobring a new round of investment and technology development.