"Recent Advances in Flexible Optoelectronics"
Wei Huang

professor, Academician of the Chinese Academy of Sciences
---------------------Abstract---------------------
In the pastdecades, organic optoelectronics has made great progress both in fundamentalstudies and commercial applications because of their excellent properties, suchas solution processable, flexible, low-cost and able to be made at large area.Our recent work is devoted to the development of high-performance organicsemiconductors for flexible electronics and optoelectronics. We will presentour recent advancement on rational molecular design of organic semiconductorsfor light-emitting diodes, lasers, memories, chemo-/biosensors, and latestresearch results about ultralong organic phosphorescence, light-emittingperovskites and color display technologies.
---------------------Personal Introduction ---------------------
Professor Wei Huang is Academicianof Chinese Academy of Sciences (CAS), Russian Academy of Sciences (RAS), Academyof Engineering and Technology (ASEAN), Asian Pacific Academy of Materials(APAM), and Pakistan Academy of Sciences (PAS). He is Deputy President & Provost ofNorthwestern Polytechnical University, and an eminent scientist in thearea of organic/plastic optoelectronics and flexible electronics.Academician Huang is one of the earliest and mostrenowned scientists in the field of organic optoelectronics and plasticelectronics. Since early 1990s, he has focused on the frontier areas in organicoptoelectronics which developed from Physics, Chemistry, Materials Science,Life Science, Electronics, and Information Science & Technology basedinterdisciplines. Academician Huang has established the principal framework fororganic optoelectronics, achieved high-performance and multi-functionalizationorganic semiconductors, boosted the commercialization and industrialization ofscientific and technological achievements, enabling him the founder and pioneerof organic optoelectronics and flexible electronics in China. In the area oforganic optoelectronics and flexible electronics, he has made a large amount ofsystematic and innovative achievements and has published more than 900 papersas the first author or corresponding author in Science, Nature, NatureEnergy, Nature Electronics, NatureMaterials, Nature Nanotechnology, NaturePhotonics, Nature Communications, Research, npjFlexible Electronics, Advanced Materials, Journalof the American Chemical Society, etc, with over 100,000 citations and an h-indexof 150.He has held over 360 patents which are granted in USA, Singapore, and China,etc. Additionally, Academician Huang has published several books, , such as OrganicOptoelectronics, Bio-optoelectronics, Introduction to Organic Light-EmittingMaterials and Devices, etc.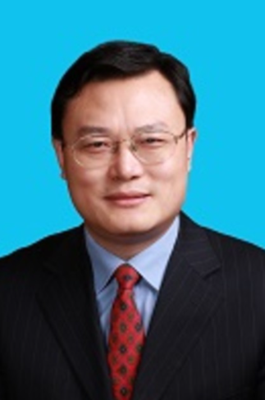 "Efficiency and Stabilityof Blue-Emission OLED"
Rong Zhang
principal, Xiamen University
---------------------Abstract---------------------
As the cornerstone of thenext-generation display technology, micro-sized light emitting diodes(Micro-LEDs) provide varieties of performance advantages, such as highefficiency, high brightness, high resolution, high reliability and low energyconsumption. Therefore, Micro-LEDs have become a hot spot of fierce competitionin the international display field. Here, the current challenges and keytechnological issues of Micro-LEDs for display applications are sorted out. Inparticular, we introduce our latest research progresses in high-qualitymaterial epitaxy, high-performance chip manufacturing, and new developments ofintegration technologies.
---------------------Personal Introduction ---------------------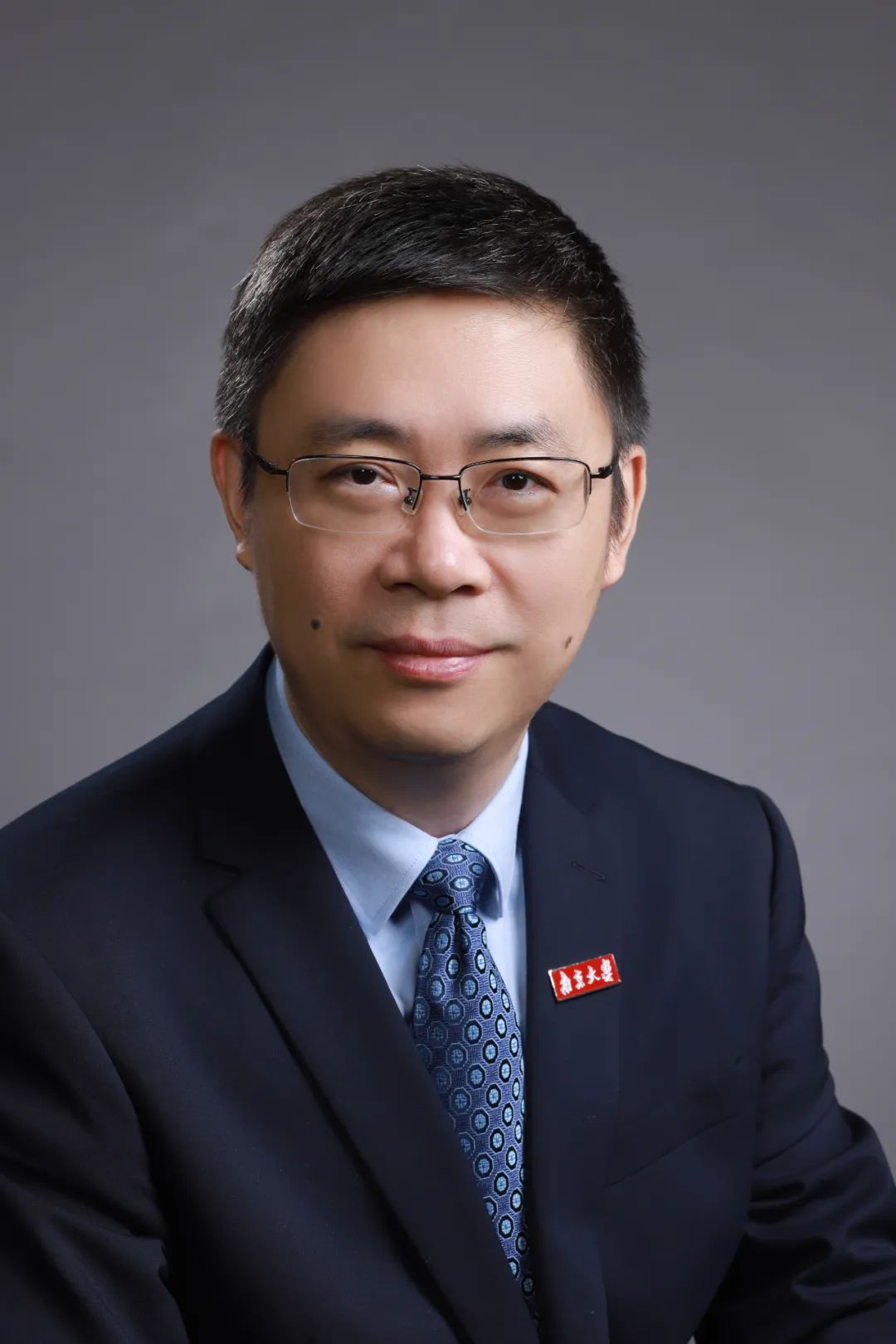 "Soft Mattonics:towards Multi-parameter Optical Field Control"
Yan-qing Lu
Vice Principal, NanjingUniversity
---------------------Abstract---------------------
Wavefront control is the fundamental for various optical elements.Spatial light modulator (SLM) could modulate the phase of light dynamically.However, their complex electrode matrix makes the SLM costly, opticalinefficient, and limiting the quality of output beams. Here, I'll present an optically addressed liquid crystal (LC) SLM based onthe combination of a rewritable photoalignment agent and a dynamic polarizationphoto exposing system. This technique enables the accurate, arbitrary andreconfigurable azimuthal angle control of LCs, thus supplies a powerfulapproach for the manipulation of light. By this means, specific beamsexhibiting fantastic properties are generated with predesigned patterns. Afterfurther combing with the self-organization of LCs, unique properties such as spindependency and broadband tolerance are presented. The proposed devices exhibitmerits of compact size, low cost, dynamic mode conversion, and available forshort pulse and intense light modulation. It may pave a bright way multi-parameteroptical field control and bring new possibilities for the design of advancedplanar optics.
---------------------Personal Introduction ---------------------
Lu Yanqing is the Vice president of Nanjing University, Professor of Department of Optical Engineering and Quantum Electronics, College of Engineering and Applied Sciences, Nanjing University. He is also a Distinguished Professor of Changjiang Scholars Program, a winner of the National Science Foundation for Distinguished Young Scholars, and the principal investigator at the Nanjing National Laboratory of Microstructures (under construction). Prof. Lu received his bachelor's in 1991 and doctorate in 1996 from Nanjing University's Department of Physics and started to teach at the university after graduation.In 2000, he went to the United States and started to work on applied engineering technology. He accumulated much experience in the development and manufacturing of optoelectronic products before he rejoined Nanjing University at the end of2006.
Prof. Lu alsoserves as the director of Chinese Physical Society's Liquid Crystal Committee,the Executive Editor-in-Chief of "Chinese optics letters"(COL), a deputy editor of "Liquid crystal and display". He is the Fellow of the Chinese Optical Society (COS), the Optica Follow and the Fellow of the Optical Society (OSA),member of SPIE, SID, the senior member of IEEE Photonics Society (Since 2004).He is also a member of the central committee of Jiusan Society, a member of All-China Youth Federation, a member of the National Committee of China Association for Science and Technology, and a member of the Jiangsu Provincial CPPCC. He has won many awards, including the title of "Jiangsu Top 10Outstanding Young Technology Leaders," the 2007 Jiangsu Youth May-Fourth Medal and the 2007 China Youth May-Fourth Medal.
In research, hehas taken charge of a number of national projects such as those of the National Key R&D Program of China, the National High-Tech R&D Program of China(the 863 Program), the National Key Basic Research Program (the 973 Program)and the National Natural Science Foundation. He focuses his research ondielectric superlattice, fiber optic sensing technology and liquid crystaloptics. So far, he has published over 200 papers (which have been cited formore than 6,000 times) on such SCI journals as Science, Sci. Adv., Nat. Comm.,PRL, Adv. Mater. etc. In 1999, his team project was honored with such titles as"Ten Major Scientific and Technological Achievements of China's Colleges and Universities" and "10 Top News Stories of the Basic Research in China." He was one of the winners of first prize of the 2006 National Natural Science Award with the team project "The Design and Fabrication of Dielectric Superlattice Materials and their Properties and Applications."(No.5)He wasalso one of the winners of first prize of 2020 Jiangsu Provincial Science andTechnology Award.(No.1). The research results have won awards such as 2018/2019 Award for China's Top 10 Optical Breakthroughs (Applied Research).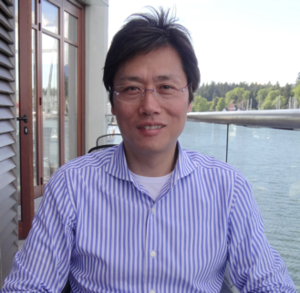 "Operation mechanism of TADF/hyperfluorescence OLEDs aimed for high stability‍"
Chihaya Adachi
distinguished professor, Kyushu University
---------------------Abstract---------------------
Through the extensive R&D of organic light-emitting diodes (OLEDs) for more than 30 years, plenty of well-elaborated novel organic optoelectronic materials and device architectures have been extensively developed, resulted in the unique commercial utilization of OLEDs for cutting-edge smartphones, large-area TVs,and further new future display applications by taking advantage of light-weight and flexibility. From the aspect of materials science, the creation of novel light-emitting materials in OLEDs has been the central issue aimed for high electroluminescence quantum efficiency (EQE). Starting from the development of conventional fluorescence materials (1st generation) during 1990-2000th, the room-temperature phosphorescence (2000-) (2nd generation) and thermally activated delayed fluorescence (TADF) (2012-) (3rd generation) continuously pioneered the novel possibilities of organic emitters, resulted in not only high-performance OLEDs but also enriched organic photochemistry. In recent days, there have been a wide variety of studies on TADF-OLEDs because of the unlimited possibilities of TADF molecular design. Further, hyper fluorescence (HP)-OLEDs have been developed since they canrealize the compatibility of high efficiency and narrow spectral width, which is ideal for practical display applications. Here we report our recent cutting-edge HP-OLEDs demonstrating high OLED performance by optimizing host,TADF, and terminal emitter (TE) molecules1-3). In particular, we focus on the blue-emission, which is capable of showing narrow FWHM and high ELquantum yield. Blue HP-OLEDs based on two new TEs are fabricated, resulting in high external quantum efficiency (EQE) of over 20%, high color purity, and high brightness. By analyzing the transient PL characteristics of the HP-OLEDs, we found that the presence of efficient FRET between TADF-assistant dopant(TADF-AD) and TE molecules. Further, transient EL analysis confirmed that a smaller EHOMO difference between TADF-AD and TE efficiently helps to decrease hole trapping inside the emitting layer, henceresulting in a lower efficiency roll off and a longer operational device lifetime. This report provides a designing principle for a TADF and TE inHP-OLEDs with well-matched energy levels, leading to efficient FRET and no significant carrier trapping.
---------------------Personal Introduction ---------------------
Chihaya Adachi is a distinguished professor at Kyushu University and director of Kyushu University's Center for Organic Photonics and Electronics Research (OPERA). He is also program coordinator of KyushuUniversity's Advanced Graduate da Vinci Course on Molecular Systems for Devices and director of the Fukuoka i3 center for Organic Photonics and Electronics Research. Chihaya Adachi obtained his doctorate in Materials Scienceand Technology in 1991 from Kyushu University and held positions as at theChemical Products R&D Center at Ricoh Co., the Department of Functional Polymer Science at Shinshu University, the Department of Electrical Engineeringat Princeton University, and Chitose Institute of Science and Technology beforereturning to Kyushu University as a professor.
Adachi's research combines the areas of chemistry,physics, and electronics to advance the field of organic light-emitting materials and devices from both the materials and device perspectives through the design of new molecules with novel properties, the study of processes occurring in individual materials and complete devices, and the exploration of new device structures, and he has co-authored over 600 research papers.
Recent awards he has received include 24th Nagoya of Organic Chemistry "The silver medal " (2019), Nishina Memorial Prize (2017) and Thomson Reuters Research Front Award (2016), and he was named a 2018・2019・2020・2021 Highly Cited Researcher.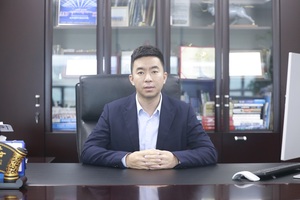 "Infinite Horizon Driven by Innovation"
Wenrui Liu
Vice President, BOE Technology Group
General manager, Fuzhou BOE Optoelectronics Co.,Ltd.
---------------------Abstract---------------------
As the global political and economic environment is turbulent, and the semiconductor display industry is also facing opportunities and challenges. BOE provides valuable service to customers through technical innovation and application innovation. BOE launched China's first technology brand for semiconductor display in 2021 (High-end LCD technology ADS Pro, High-end flexible display technology f-OLED,New chip-on-glass LED display technology α-MLED), to meet the future development needs of China's semiconductor display industry, promote millions of consumers together into a gorgeous, perceptible, touchable new horizons. BOE is devoted to create value for customers, and lead the healthy development of the industry.
---------------------Personal Introduction ---------------------
Wenrui Liu, general manager of Fuzhou BOE Optoelectronics Co.,Ltd. The Fuzhou BOE 8.5 novel semiconductor display devices production line project under his lead was completed in 15.8 months from piling construction to product mass production, which has created the fastest speed in industry. The production project is the largest single investment in the Fuzhou electronic information industry ever. As high-level talent of innovative entrepreneurship and Fujian Province "Hundred Talent Introduction Programme" innovative entrepreneurship team expert, he actively promotes the development of enterprise technology, enhance economic efficiency by massively applying the fourth industrial revolution technology. He leaded team to design scheduling-automatic dispatch system, big data analysis and prediction platform, AI energy management system and other intelligent manufacturing system. In 2022, Fuzhou BOE won the highest honor "Lighthouse Factory" in the field of global intelligent manufacturing, becoming the first and only display company in mainland China to be selected, and has successively won the national high-tech enterprise, national green factory, Fujian Province intelligent manufacturing model factory, Fujian Province Leading Enterprise, Fujian Province Science and Technology Enterprise and other honorary titles.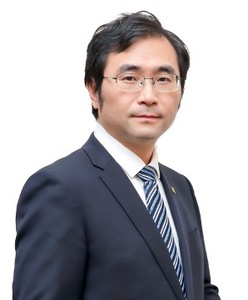 "Display Trend in the Intelligent Era and Tianma Strategy"
Feng Qin
General manager of R&D center and innovation center of Tianma Group
---------------------Abstract---------------------
The display industry has entered into intelligent era. Under the interaction between AI/5G/Metaverse superposition effects and constantly emerging of new technology, the display industry is at the beginning point of a new era. With the continuous evolution of consumer behavior, application scenarios, basic materials and technologies, various application terminals also put forward new requirements for display, such as new product form, continuous upgrading of endurance capability, higher image quality, new sensor and integration, etc. To promote the development of the new era, Tianma has carried out key technical layout in the fields of mobile intelligent terminal, automotive, IT, industrial control/medical segment market, smart sensor, etc. Industry wide opening innovation platforms have been established, which provide strong support for the incubation and application of new technologies.
---------------------Personal Introduction ---------------------
Qin Feng, Senior Engineer, Member of the Technical Committee of the International Society for Information Display (SID) Beijing Chapter, general manager of R&D center and innovation center of Tianma Group, responsible for the technology development and product design of the display and smart sensor. He has undertaken multiple national projects and is the author of more than 300 domestic and foreign patents and a number of papers.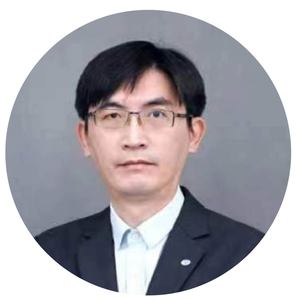 "Gaining insights into Trends, Foreseeing the Future"
Mingzhou Wu
the Vice General Manager of TCL China StarDisplay Technology Innovation Center
---------------------Abstract---------------------
In the Internet of Everything era, new display application scenarios continue to develop and extend toward a more intelligent, personalized, and scenario-based direction. The display is the carrier of information display and the hub of human-computer interaction in the digital age. It needs to have the characteristics of interactivity, high fidelity, and various forms.
The current display technology takes LCD/OLED/MLED/Micro-display as the main direction, and each technology takes "image quality improvement/appearance innovation/function integration" as the development axis.
Display technology innovation presents five development trends: first, semiconductor fusion technology leads the innovation of display devices; second, active light-emitting is becoming a future display; third, the concept of health and environmental protection integrate into life; fourth, the future display forms show diversification; fifth, "display + interactive technology" opens the entrance to the metaverse.
---------------------Personal Introduction ---------------------
Ever since joining TCL-CSOT in 2021,Ming-Chou Wu has led the R&D team to achieve core technologicalbreakthroughs in many fields such as printing OLED, vapor OLED, 8K, LTPO, NewMaterials, etc. .
Before Joined TCL CSOT, Ming-Chou Wu served for Merck KGaA as CTO inChina. And start his Display carrier at AUO from 2002. In 20 years DisplayIndustry period. Ming-Chou Wu developed many world 1st technology and productssuch as 1st 8 domain VA TV panel, 1st MP PS-VA LC mixture and 1st PI-less LCtechnology, and 1st negative FFS mixture for TV. And He responsible for manynew Technology development which link to display and semiconductor.