Piezo-phototronics of the third generation semiconductors
Zhonglin Wang
Director, Beijing Institute of Nanoenergy and Nanosystems
---------------------Abstract---------------------
The first generation semiconductors (Si, Ge) and the second generationsemiconductors (GaAs) have a common characteristic: their crystal structuresare cubic, so that they have little piezoelectric effect. However, for thethird generation semiconductors, such as GaN. SiC and ZnO, they have thehexagonal crystal structure, which means that they have unique piezoelectriceffect. Due to the polarization of ions in a crystal that has non-centralsymmetry once subject to a mechanical strain, a piezoelectric potential (piezopotential) is created in thecrystal. Electronics fabricated by using inner-crystal piezopotential as a"gate" voltage to tune/control the charge transport behavior is named piezotronics, with applications instrain/force/pressure triggered/controlled electronic devices, sensors andlogic units. Using the piezoelectric polarization charges at the pn junction to control charge carrier separationor combination process in optoelectronics is called the piezo-phototroniceffect. This talk will focus on how to use piezo-phototronic effect to tune theefficiency of LED lighting and solar cells.
---------------------Personal Introduction ---------------------
Dr. Zhong Lin Wang is the Director of the BeijingInstitute of Nanoenergy and Nanosystems, and Regents' Professor and Hightower Chair at Georgia Institute of Technology. Dr. Wang pioneered the nanogenerators field for distributed energy, self-powered sensors andlarge-scale blue energy.
Dr. Wang has received the Nano Research award (2022), Celsius LectureLaureate, Uppsala University, Sweden (2020); The Albert Einstein World Award ofScience (2019); Diels-Plancklecture award (2019); ENI award inEnergy Frontiers (2018); The JamesC. McGroddy Prize in New Materials from American Physical Society (2014); andMRS Medal from Materials Research Soci. (2011). Dr. Wang was elected as aforeign member of the Chinese Academy of Sciences in 2009, member of EuropeanAcademy of Sciences in 2002, academician of Academia of Sinica 2018,International fellow of Canadian Academy of Engineering 2019. Dr. Wang is thefounding editor and chief editor of an international journal Nano Energy, which now has an impactfactor of 19.0.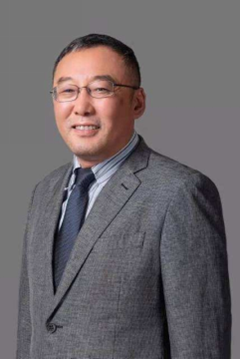 Recent progress inblue light-emitting materials for OLED
Yuguang Ma
Professor, SouthChina University of Technology
---------------------Abstract---------------------
After more than 30 years of development, organiclight-emitting diode (OLED) have entered the stage of large-scale applicationin the display and lighting fields. At present, blue-emitting OLED still have the problems of low luminescence efficiency and short lifetimeunder high luminescence. Therefore, the commercial demand for blue-emittingmaterials and OLED with high exciton utilization and high stability isparticularly urgent. To solve this problem, design strategies for organicmaterial structures such as heavy-metal phosphorescent complexes, thermallyactivated delayed fluorescent and "hyperfluorescence" et al. havebeen proposed nationally and internationally. Based on the rapid reverseintersystem crossing process in high energy level, our research group hasdeveloped "hot exciton" blue-emitting materials, which are expectedto help solve the problem of blue-emitting OLED.Furthermore, we also developed the electrochemical deposition-high resolutiondisplay technology, which can realize the ultra high resolution RGB full colordisplay without vacuum and masks. In this report, in combination with theresearch progress of the reporter's group, the reporter summarizes the recentresearch progress on the bottleneck problem of blue OLED nationally andinternationally as well as put forward the corresponding prospects.

---------------------Personal Introduction ---------------------
YuguangMa, Academicianof Chinese Academy of Sciences, Professor of South China Universityof Technology, Director of the State Key Laboratory of Luminous Materials andDevices, won the Second Prize of National Natural Science Award (2009, rankingfirst), the First Prize of Natural Science Award of the Ministry of Education(2009, ranking first), and the First Prize of theMinistry of Education Outstanding Scientific and Technological AchievementAward (2002, ranking second), winner of "May 1 Labor Medal" ofChangchun in 2010, national candidate of "Ten Million TalentsProject" in 2013. He has undertaken a number of major national scientificresearch tasks. In 2016, he was funded by the Innovation Group of the NationalNatural Science Foundation as the leader, and in 2019, he undertook the"Major integration" project of the National Natural Science Foundationas the leader. Now he is a member of the subject review Group of the NationalNatural Science Foundation and selected as "Huang Danian Teachers Team ofNational Colleges and Universities".
AcademicianMa has long been engaged in basic and application research of organic polymeroptoelectronic functional materials, focusing on the relationship betweenorganic polymer functional materials architecture (chemistry, aggregationstate, electron) and properties (luminescence, laser, carrier mobility). He hasdeveloped a variety of new concept material systems, new understandings ofphotophysical processes, and new polymer synthesis methods. It mainly includes:(1) Proposed and discussed the principle of improving the efficiency ofelectroluminescent devices by use of phosphorescent materials, and developed akind of material system which can greatly increase the efficiency of devices;(2) Proposed the "Hybridized Local and Charge-Transfer Excited-State"(HLCT), "hot exciton" and other new design strategies of luminescentmaterials, promote the development of a new generation of electroluminescentmaterials; (3) A molecular arrangement named X-aggregation with the highestluminous efficiency was discovered, which solved the problem of aggregationcaused quenching that had been puzzling the field of luminous materials for along time; (4) Invent the electropolymerization method of organiclight-emitting film, realize high efficiency, simple, patterned film anddevice, and change the traditional device preparation process. Academician Mahas made an important contribution for the construction of organic/polymerphotoelectric materials and devices in our country.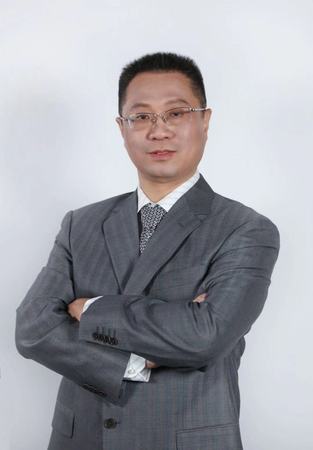 Application of new display technology:promoting the transformation from traditional TV to new media
Jianping Mei
Executive Deputy Director, State Key Laboratory of UHD Communication and Presentation
---------------------Abstract---------------------
介绍中央广播电视总台在持续推动"思想+艺术+技术"融合创新、构建"5G+4K/8K+AI"战略格局方面的相关进展。围绕科技冬奥、科技春晚等大型活动,重点介绍其中的4K/8K、AI、XR等创新技术应用;同时分享总台新媒体拓展等技术创新领域对新型显示技术发展的新理念新需求等。
---------------------Personal Introduction ---------------------
中央广播电视总台技术局数据应用部主任,超高清视音频制播呈现国家重点实验室常务副主任,教授级高级工程师,通信与电子系统工学博士。世界超高清产业联盟(UWA)副秘书长、全国音频、视频及多媒体系统与设备标准化技术委员会(SAC/TC 242)第三届委员,广电总局第九届科学技术委员会网络视听专业委员会委员、中国电影电视技术学会标准与测试专业委员会副主任, 2022年"王选新闻科学技术奖"杰出人才奖获得者。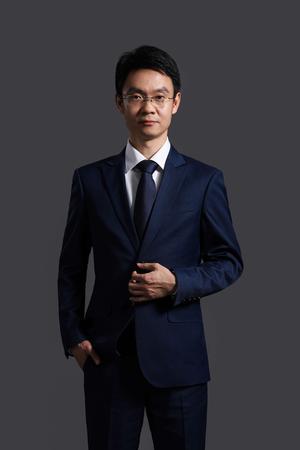 Progress of TCL CSOT Printing Display Technology
Xin Zhang
Vice President, TCL China Star OptoelectronicsTechnology Co., Ltd.,
---------------------Abstract---------------------
Thispresentation provides an analysis of the OLED display technology market. Theoverall revenue of the panel market remains basically unchanged, display technologywill gradually transition from LCD to OLED, with an increase in OLED product shippingarea and revenue. By comparing printing OLED technology with other OLEDtechnologies in the application fields like TV/Monitor/Notebook/Tablet products,the advantages of printing OLED in terms of specification and costcompetitiveness are introduced. TCL CSOT has made breakthroughs in the keytechnologies of printing OLED, producing a series of large- to medium-sizedrigid and flexible printed OLED demo prototypes. TCL CSOT will continue thetechnical development of printing OLED products to accelerate theproductization process of this technology.
---------------------Personal Introduction ---------------------
Dr.Xin Zhang is currently the Vice President of TCL China Star OptoelectronicsTechnology Co., Ltd., and the General Manager of Display Technology InnovationCenter. He joined TCL CSOT in 2010 and led the R&D team to developsemiconductor display products and leading technologies. He has hosted several nationaland provincial-level key scientific research projects, applied for more than300 patents, authorized 90 patents, published 51 papers in various journals andconferences. He has won awards such as China Patent Excellence Award, GuangdongPatent Silver Award, Hubei Province Science and Technology Progress First Prizeas well as the "2019 Rainbow Award" of China Video IndustryAssociation.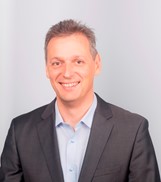 Efficient single-layer blue organic light-emitting diodes
Paul W.M. Blom
Director
---------------------Abstract---------------------
Efficientorganic light-emitting diodes (OLEDs) commonly comprise a multilayer stackincluding charge-transport and charge- and exciton-blocking layers, to ensurecharge recombination within the emissive layer. Here, we demonstrate a highlysimplified single-layer blue-emitting OLED based on thermally activated delayedfluorescence with the emitting layer simply sandwiched between Ohmic contactsconsisting of a polymeric conducting anode and a metal cathode. Thesingle-layer OLED exhibits an external quantum efficiency of 27.7% with minorroll-off at high brightness. The internal quantum efficiency approaches unity,demonstrating that highly simplified single-layer OLEDs can achieve state-of-the-artperformance, while greatly reducing the complexity of the design, fabrication,and device analysis.
---------------------Personal Introduction ---------------------
Paul W.M. Blom,born in 1965 in The Netherlands, received his Ph. D. Degree in1992 from the Technical University Eindhoven on picosecond charge carrierdynamics in GaAs. At Philips Research Laboratories he was engaged in theelectro-optical properties of polymer light-emitting diodes. From 2000 he helda professorship at the University ofGroningen in the field of electrical and optical properties of organicsemiconducting devices. In September 2008 he became Scientific Director of theHolst Centre in Eindhoven, where the focus is on foil-based electronics,followed in 2012 by an appointment as director at the MPI for polymer researchin the field of molecular electronics. He is named among the World's MostInfluential Minds and the Top 1% Highly Cited Researchers in Materials Scienceby Thomson Reuters.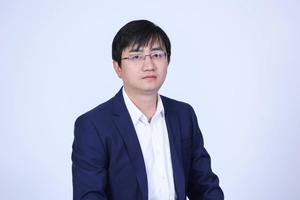 Oxygen for the World:Remarkable Oxide Technologies
Rui Ma
Executive Vice General Manager, Nanjing BOE
---------------------Abstract---------------------
Oxide materials have excellent performance and are currently undergoing comprehensive development inkey technology breakthroughs and application areas. In the future of displaytechnology, oxide materials will be utilized on a larger scale and presented inmore diversified product applications. We will analyze the application areas ofoxide materials and share BOE's strategic planning in the oxide materialapplication field.
---------------------Personal Introduction ---------------------
Ma Rui is currently the Executive Vice General Manager of Nanjing BOE, responsible for the developmentand operation of oxide display products on BOE's G8.5 line in Nanjing. He hasundertaken key product research and development projects for BOE, and hasapplied for over 100 patents both domestically and internationally, as well aspublished several papers.
Micro-nano Intelligent Manufacturing EmpowersNew Display Innovation: Status and Prospects
Linsen Chen
Professor, Soochow University
---------------------Abstract---------------------
Photonics industry is a strategic industryin the 21st century. As the resolution of the display panel increases, theinformation redundancy increases, which providing innovative space for Noveldisplays.
The problems faced by planar displaytowards 3D display include multi-dimensional (amplitude-phase-polarization)control and reconstruction mechanism of light field, optimization and accuratecalculation of characteristics, and functionalization of micro-nano structure.The reporter's team has carried out research on massive data processingalgorithms of micro-nano structures, 3D lithography and photo-transferreplication technology, built a "micro-nano intelligent manufacturingbased on digital 3D lithography" system, and made significant progress inthe technology, algorithms and equipment of network collaborative 3D computinglithography, roll-to-roll collimation photo-transfer and photo-field computingimaging, and supported the compatibility manufacturing of various micro-nanostructures in meter format. It provides an independent and controllableadvanced means for the engineering research of novel photonic materials (3Ddisplay phase control panel, nano LED optical field imaging, electronic readerfront light and virtual and real fusion optical waveguide). The researchprogress and application prospect in holographic 3D display, large field ofview AR-HUD and optical field imaging are introduced in this report.
"One generation of equipment, onegeneration of devices and one generation of industry". According to thereport, in the new round of international scientific and technologicalcompetition, "micro/nano intelligent manufacturing" will become astrong engine of independent innovation such as enabling light field display,meta-universe and energy-saving display.
---------------------Personal Introduction ---------------------
Chen Linsen born in January 1961, is aresearcher and doctoral supervisor of Soochow University. He is engaged in theresearch of micro and nano optical technology and equipment. He is the directorof the Holographic and Optical Information Processing Professional Committee ofthe Chinese Optical Society, director of the Research Center of the Ministry ofEducation for Digital Laser Imaging and Display, Professor of SoochowUniversity, member of the 14th Central Committee of the Jiu San Society, andChairman of SVG Tech Group Co., Ltd. In 2007, he was selected as the firstbatch of young and middle-aged science and technology leading talents in the"333 High-level Talents Cultivation Project" of Jiangsu Province. In2016, he was selected as the first-level training object of the fifth "333High-level Talents Cultivation Project" of Jiangsu Province.
Dr. Chen Linsen once worked in the Institute of Information OpticsEngineering of Soochow University and engaged in scientific research. In 2001,the "SVG Tech Group Co., Ltd." was founded in Suzhou, where he developedthe holographic master making technology, a complete set of true color embossedholographic platemaking technology, and launched the first dynamic syntheticembossed hologram in China. In the fields of holographic optics, micro-nanooptics, flexible optoelectronics, new displays, and three-dimensionallithography, he has made a number of pioneering achievements to solve theproblem of choking and promote the industrialization of holographicachievements. Products and technologies such as direct-write lithographyequipment, smart terminal large size flexible touch screen, display backlightultra-thin light guide plate, stereo optical printing, holographic 3D display,etc. are applied to top brands at home and abroad. Served as the chief expertof major projects of the National 863 Plan and national major scientificinstruments, and won three second prizes of the National Science and TechnologyProgress Award, the National Achievement Award for Returned Scholars, theNational Advanced Worker, the National Invention and Entrepreneurship Award -Person Award - Special Award, five first prizes of Jiangsu Province's scienceand technology, six Chinese Patent Excellence Awards, one second prize of theMinistry of Education's University Science and Technology Progress Award andone second prize of the Technological Invention Award, and one second prize ofthe Suzhou Innovation and Entrepreneurship Mayor Award Suzhou OutstandingTalent Award, etc. At present, ht has obtained more than 120 invention patents(more than 50 PCTs). In the academic journal Adv Mater., Light: S&A, EES,Adom, Optics Express and other issues published more than 100 papers. He is nowpresiding as the chief scientist over the first batch of national key researchand development projects in the 14th Five-Year Plan.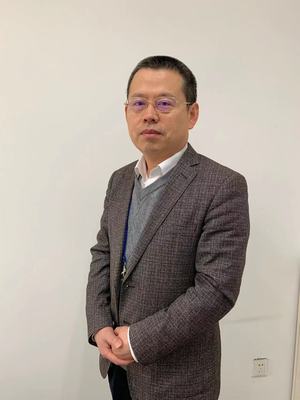 Analysis on backplane technology for AMOLED
Junfeng Li
Director, Innovation Research Institute of Visionox Technology Co., LTD.
---------------------Abstract---------------------
This speech focuses on the developmenttrend of AMOLED backplane technology.
In the past a few years, many innovationsextensively explored AMOLED's flexible form factor. But the technologicalevolution is returning to the intrinsic, or basic display performance, whichfurther promotes the refined development of backplane technology. Furtherrefined requirements of display quality, wide and variable refresh rate, andreliability all highly rely on the refined improvement of backplane technology.
Another issue is the challenge to find abackplane solution which is reliable, technological competitive, and investmenteffective as well. Solutions of various backplane technologies have beenreciewed, regarding the feasibility for higher generation fabs.
Visionox has been and will continue to researchand innovate on AMOLED backplane technology to enhance product competitiveness.
---------------------Personal Introduction ---------------------
Dr. Li Junfeng, Senior Engineer, is the director of Innovation Research Institute of Visionox Technology Co., LTD. He is now servingas an expert for the 14th five-year national project "New Display andStrategic Electronic Materials" of Ministry of Science and Technology. Hehas been engaged in R&D for TFT and AMOLED for over 20 years,within which he contributed a lot toproduction as well, including AMOLEDrelated research, product design, fab planning and construction, yieldimprovement, and R&D management. And he has led a few of R&D projectsJiangsu Province. Dr. Li has published 10 papers and obtained 40 authorizedinvention patents.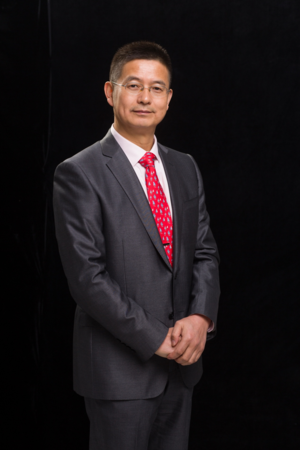 Pro Challenges and Development of Measurement Technologyfor AR Display
Jiangen Pan
Chair of the board, EVERFINE Corporation
---------------------Abstract---------------------
Various innovative approaches to AR displaytechnologies such as AR glass,HMD, HUD have been introduced together with matureproducts. Its application includes defense, industry, consume andentertainment. The thriving of "Meta-verse" has brought the AR industry on thelaunching pad to a whole new era. Instruments, techniques, and standards willbe urgently required for accurate evaluation of AR display during R&D andproduction quality check. However, the fact that characterization methods of ARdisplay differs a lot from that of traditional displays brings big challengesfor AR display measurement along with the unprecedented attention. The speechsums up the features and key parameters of typical AR display equipment.Measurement technology and the latest progress of corresponding solutions willbe discussed in details.
---------------------Personal Introduction ---------------------
Prof. Jiangen Panis the Chair of the board of EVERFINE Corporation, China Official Member ofDivision of Physical Measurement of Light and Radiation, Vice Director ofNational Technical Committee for Opto Electronic Measurement Standardization(SAC/TC487), Member of TechnicalCommittee of SID China, Vice President of Optical Society of Zhejiang.
Prof. Jiangen Panwas ever a teacher of College of Optical Science and Engineering of ZhejiangUniversity after he graduated from the college with the degree of Master. Hefounded EVERFINE Corporation in 1993 which was listed in Shenzhen StockExchange in 2012.
Prof. Jiangen Panis always active in the area of opto-electronical measurement after his graduationfrom the university. He was ever the TC Chair of CIE TC2-74Goniospectroradiometry of Optical Radiation Sources. He was ever the member ofexpert group of SSL Project of 863 National High Technology Research DevelopmentProgram of China and Guest Researcher of NIST USA. The opto-electronicalmeasurement equipments designed by team of Prof. Jiangen Pan has been sold tomore than 100 countries. He filed more than 100 patents and published more than60 papers. Prof. Jiangen Pan was awarded CIE Certificate of DistinguishedContribution, Award of National Excellent Patent, The First Class Science andTechnology Award of CIES, The 2nd Class Science and Technology Awardof Zhejiang Province and more. The NEDS-2000 Near-Eye Display RoboticMeasurement System which was designed by Prof. Jiangen Pan won the ExpertReview Gold Prize of Display Module Component Innovation of the Year Award in2021.